My Team
As a Managing Director and Wealth Management Advisor, Joe Morris is committed to helping his clients, whether they are concerned for their own financial needs or those of their family or business. When you become a client, you place your trust in him to help make your vision a reality. Joe Morris honors that trust with the help of his expert support staff.
Together, Joe's team stands committed to providing the best customer service possible. If you have a problem or need assistance at any time, please let them know.
---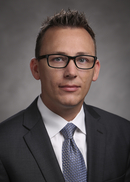 Adam Pfau
Associate Financial Advisor
Office 480-722-7700

Adam graduated in 2004 from The Walter Cronkite School of Journalism and Mass Communication at Arizona State University with a Bachelor of Arts degree in Broadcast Management. He spent the first part of his professional life in the advertising industry where he worked with major media companies and professional sports franchises on developing marketing campaigns for their clients. Adam joined Joe's team at Northwestern Mutual. He truly enjoys the sense of fulfillment he gets from helping clients with their financial planning.
Adam and his wife, Jessica, met at Arizona State University in 2003 and have lived in the East Valley ever since. Currently residing in Southeast Gilbert, they have two energetic children, Alice and Dale. Adam and Jessica attend church regularly at Desert Cross Lutheran in Gilbert and are both involved in many of the congregation's planning committees. In their time away from work, the Pfau's enjoy pool time and take regular trips to the Seattle area to enjoy family and boating.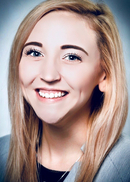 Stephanie Bennett
Sales Execution Team
Office 480-722-7700

Stephanie Bennett joined team Morris and the Northwestern Mutual family in March of 2017. She has many years of customer service experience and has strengthened that with all of our clients. She is in charge of managing the office, client relations, marketing as well as working along side our new financial representatives as a Sales Execution Lead helping them develop and grow their individual practices. Stephanie is apart of the Children's Cancer Network and organizes our offices events and philanthropy partnerships.

Stephanie was born and raised in Arizona. She is currently in the W.P Carey Program at Arizona State University, graduating in December 2019 with a Bachelors in Business Sustainability and Marketing. She is passionate about the enviornment and is always looking for ways to improve our offices carbon footprint.  Stephanie enjoys spending time with her son Anthony and the rest of her family,  running, hiking, and all things Disney. 

Teresa Ann O Leary
Client Service Manager
Office 480-722-7700

Teresa joined our Northwestern Mutual Team in June of 2018, as a part of Team Morris. She is responsible for ensuring our clients recieve an experience that is above and beyond the expectations they have for thier financial planning team.

Teresa is from South Bend, Indiana and is a die-hard Notre Dame fan. Teresa and her Fiancé are huge animal lovers and own two golden retrievers that a they love to take out on their adventures.